Zodbots Computer Repair can help you!
That computer acting sluggish or slow?
Virus or computer glitches driving you nuts?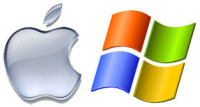 Mac and PC Service
Our highly trained staff understands the problems and can help make your computer fast again. Offering both onsite and remote repair for all personal and business computing needs. We are a one-stop shop for all of your technical services from Virus Removal to Wireless Network Setup. Let us make all that technology work for you seamlessly. Don't fight with your computer, Call Zodbots today at (602) 717-6259 and get your computer back to fast again.

Click here to get your first hour of technical help from Zodbots Computer Repair for $45.